Home
Warning: preg_match(): Compilation failed: invalid range in character class at offset 4 in /customers/e/e/6/dentagon.nl/httpd.www/wp-content/plugins/lightbox-plus/classes/shd.class.php on line 1120 Warning: preg_match(): Compilation failed: invalid range in character class at offset 4 in /customers/e/e/6/dentagon.nl/httpd.www/wp-content/plugins/lightbox-plus/classes/shd.class.php on line 1120 Warning: preg_match(): Compilation failed: invalid range in character class at offset 4 in /customers/e/e/6/dentagon.nl/httpd.www/wp-content/plugins/lightbox-plus/classes/shd.class.php on line 1120 Warning: preg_match(): Compilation failed: invalid range in character class at offset 4 in /customers/e/e/6/dentagon.nl/httpd.www/wp-content/plugins/lightbox-plus/classes/shd.class.php on line 1120 Warning: preg_match(): Compilation failed: invalid range in character class at offset 4 in /customers/e/e/6/dentagon.nl/httpd.www/wp-content/plugins/lightbox-plus/classes/shd.class.php on line 1120 Warning: preg_match(): Compilation failed: invalid range in character class at offset 4 in /customers/e/e/6/dentagon.nl/httpd.www/wp-content/plugins/lightbox-plus/classes/shd.class.php on line 1120 Warning: preg_match(): Compilation failed: invalid range in character class at offset 4 in /customers/e/e/6/dentagon.nl/httpd.www/wp-content/plugins/lightbox-plus/classes/shd.class.php on line 1120 Warning: preg_match(): Compilation failed: invalid range in character class at offset 4 in /customers/e/e/6/dentagon.nl/httpd.www/wp-content/plugins/lightbox-plus/classes/shd.class.php on line 1120 Warning: preg_match(): Compilation failed: invalid range in character class at offset 4 in /customers/e/e/6/dentagon.nl/httpd.www/wp-content/plugins/lightbox-plus/classes/shd.class.php on line 1120 Warning: preg_match(): Compilation failed: invalid range in character class at offset 4 in /customers/e/e/6/dentagon.nl/httpd.www/wp-content/plugins/lightbox-plus/classes/shd.class.php on line 1120 Warning: preg_match(): Compilation failed: invalid range in character class at offset 4 in /customers/e/e/6/dentagon.nl/httpd.www/wp-content/plugins/lightbox-plus/classes/shd.class.php on line 1120 Warning: preg_match_all(): Compilation failed: invalid range in character class at offset 4 in /customers/e/e/6/dentagon.nl/httpd.www/wp-content/plugins/lightbox-plus/classes/shd.class.php on line 621 Warning: Invalid argument supplied for foreach() in /customers/e/e/6/dentagon.nl/httpd.www/wp-content/plugins/lightbox-plus/classes/shd.class.php on line 628 Warning: preg_match_all(): Compilation failed: invalid range in character class at offset 4 in /customers/e/e/6/dentagon.nl/httpd.www/wp-content/plugins/lightbox-plus/classes/shd.class.php on line 621 Warning: Invalid argument supplied for foreach() in /customers/e/e/6/dentagon.nl/httpd.www/wp-content/plugins/lightbox-plus/classes/shd.class.php on line 628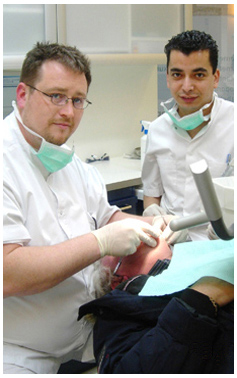 Welkom op de website van Tandartspraktijk Kamperfoelie.
Op onze website vindt u veel informatie over onze behandelingen en de mogelijkheden die we bieden voor u als patient.
Ook vindt u binnenkort alle tarieven van onze behandelingen op deze website. Kijk daarvoor in de menubalk onder het kopje tarieven.
Wilt u zich aanmelden als nieuwe patient?
U kunt zich inschrijven via het inschrijfformulier of bel ons eens voor meer informatie of een vrijblijvende adviesafspraak.
Deze website is gedeeltelijk nog onder constructie.